Avail dependable and built to last models of different types of Top Loading Washing Machine, Side Loading Washing Machine, Laundry Machine, Garment Finishing Equipment etc.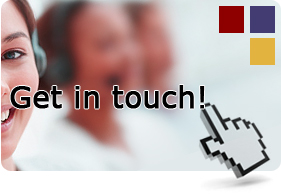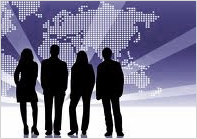 Company Brief
Welcome to Xsoni Systems Private Limited - a prestigious manufacturer, supplier & exporter ensuring benchmark results in designing & supplying laundry machine and garment finishing equipment since 1994. We offer the largest range of premium quality Apparel Processing, Dry Cleaning and Steam Finishing Machinery & Equipment for application in garment finishing units, commercial laundries, hotels, motels, hospitals, child care centers, nursing homes, vet clinics, and other similar places requiring functionally-superior laundry equipment backed by high levels of reliability and efficiency.
Our complete line of laundry machine and garment finishing products including Washing & Processing Machinery, Water Extraction With Centrifuges, Industrial Drying Tumbler, Dyeing Process Machinery, Dry Cleaning Solutions, Steam Ironing, Garment processing machine, Garment Finishing Machine, Garment Packing Machine, Electric Steam Press, Top loading washing machine,side loading washing machine etc., is designed by highly skilled professionals to a proven robust and performance-based construction. Having requisite experience in their specific domain, these professionals manufacture products to comply with set industry conditions and regulations, and work with the sole commitment of meeting all sales & service requirements of clients with perfection and utmost professionalism.
Besides, being a renowned service provider, we also offer quality pre-sales and after-sales services from laundry design, implementation, through to machine service and repair. We appoint qualified service technicians who ensure clients' equipment are up and running at all times and any kind of post-sales requirements of clients are met as swiftly as possible.
Today, with our strong reputation as a one-stop commercial laundry solutions provider, we have attained exponential growth in our domain, consequently acquiring patronage of many top-tier clients like Hyatt Regency - New Delhi, Radisson Hotel – Noida, Civil Hospital – Ambala, BP Koirala Institute of Health Science - Dharan , Nepal, Delhi Public School – Bhagalpur, Bihar, Delhi Public School – Bhagalpur, Bihar, just to name few.
Our Mentor
Over the years, we have flourished manifold in our business under the exemplary guidance and leadership of our mentor, Mr. Mahesh Chauhan, His in depth technical knowledge, market know-how and strong business insight has helped us secure a vast base of contented clients not only in the domestic market but across Australia/NZ, Caribbean, East/Middle Africa, North Africa, South/West Africa, East Europe, East Asia, Central America, North Europe, Middle East, South America, South/West Europe, South East Asia, and more.
Product Range
XSONI SYSTEMS PRIVATE LIMITED
G-256, SECTOR-63, Noida - 201301, Uttar Pradesh, India
Phone :91-120-2406007/3262845
Fax :91-120-4272207
Key Personnel
Mr. Mahesh Chauhan (Director)
Mobile :+919891400052, +919990851236
Manufacturing Unit: K-240, Site-V, Industrial Area, Kasna Gr., Noida-201305